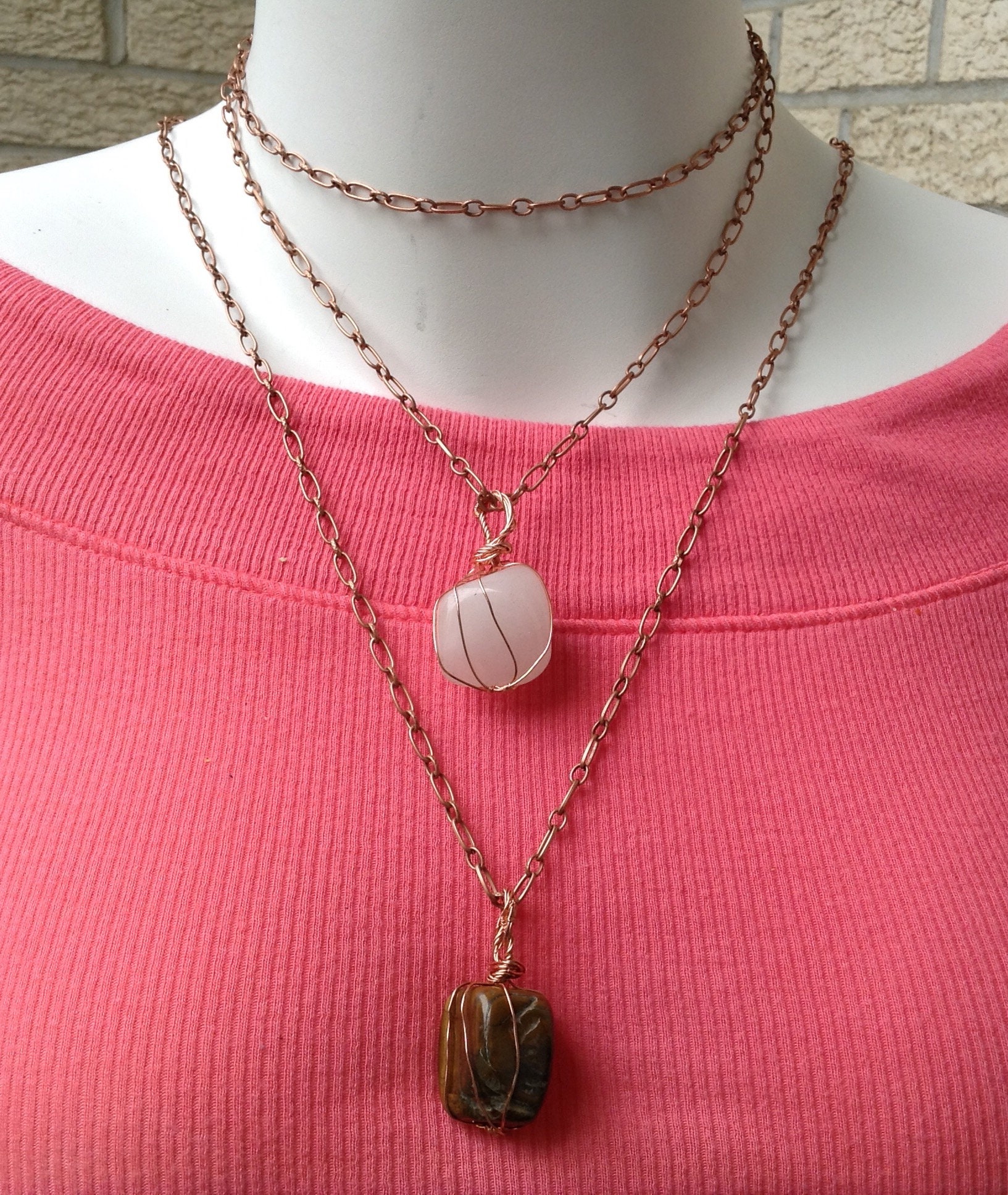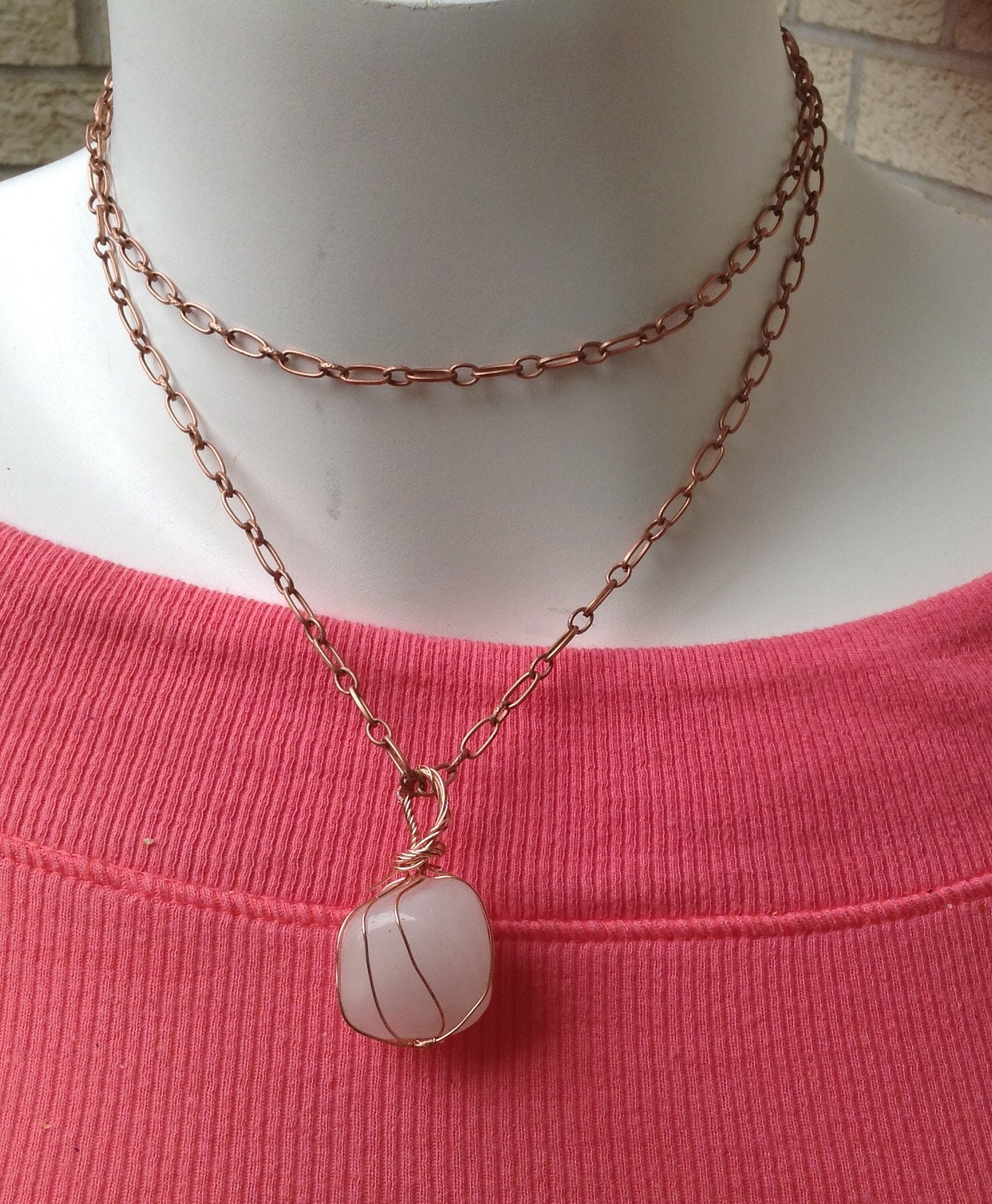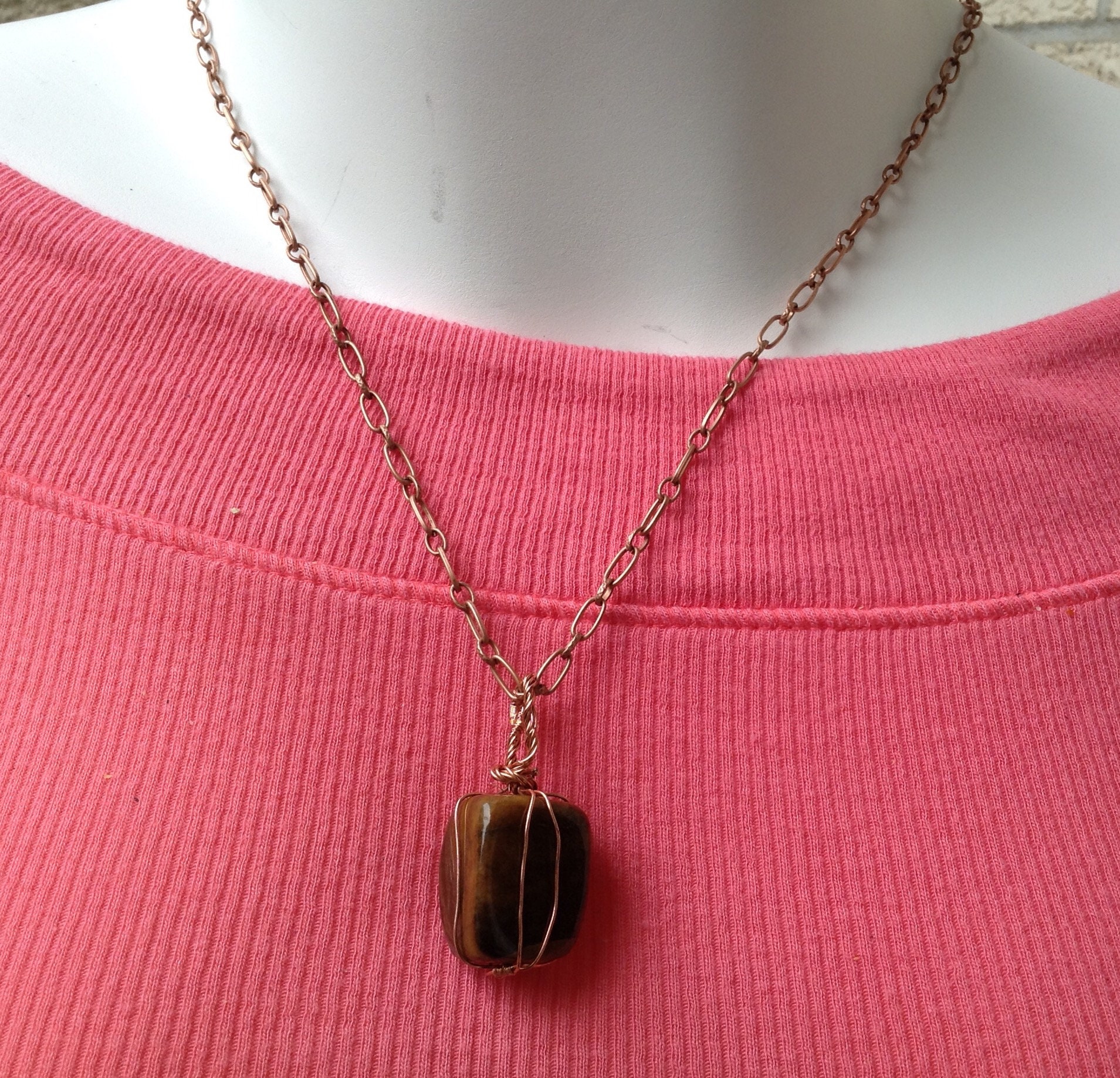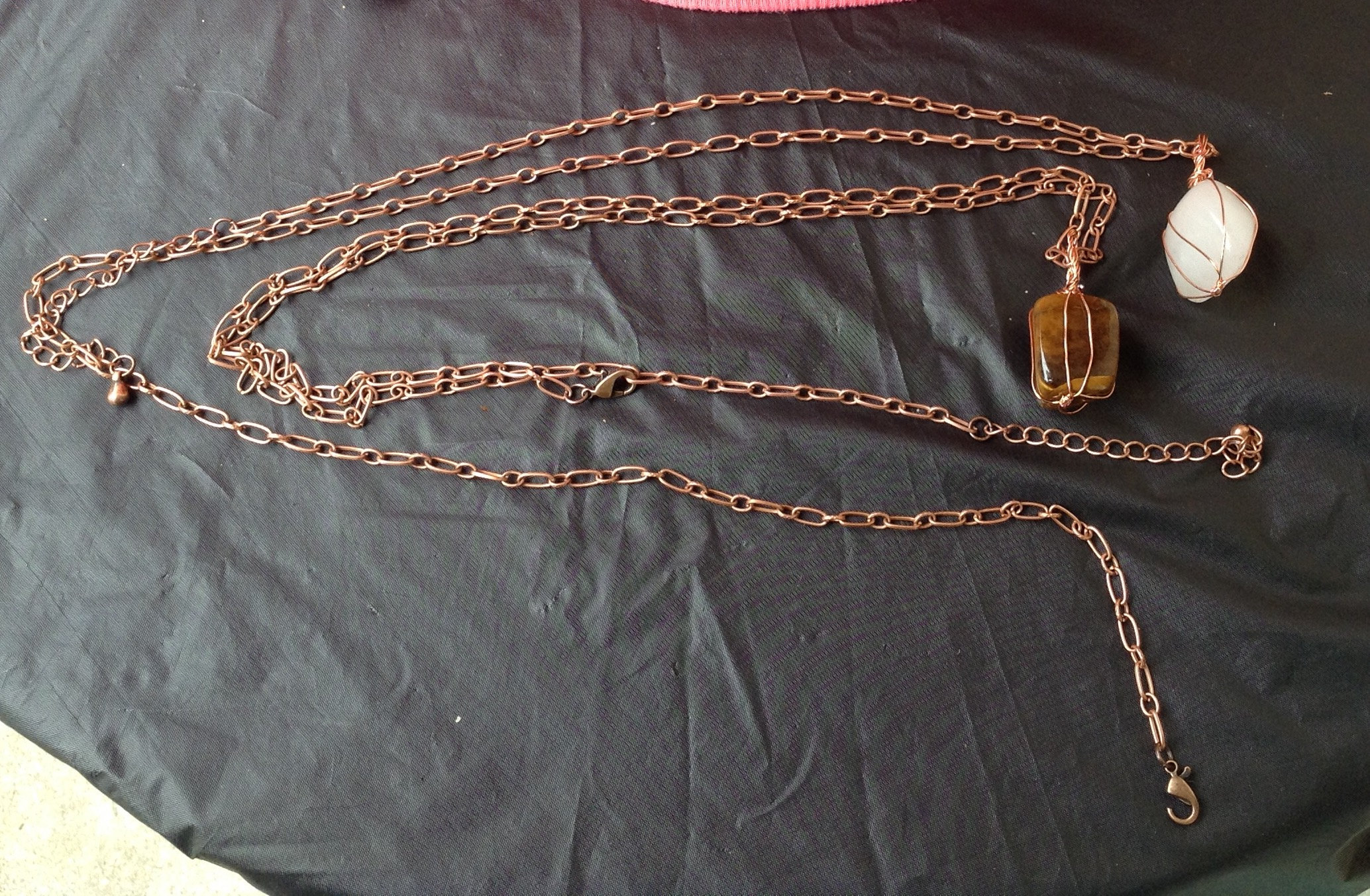 Smokey Quartz

Said to increase physical energy and to give endurance, it is also said to boost the bearers 'joie de vivre' and to enhance creativity and learning abilities. Others say it is a protection stone that neutralizes negative energies and folk medicine says it might be good against depressions as it is said to, cleanse, shield and protect.


PERSONAL POWER
Tiger Eye brings confidence, strength, courage, protection and good luck. It sharpens the senses, promotes intuition and helps one to be practical, centred and grounded. It enhances personal power, allows clarity, good judgement, clear perception and insight, aiding in good decision making. Tiger Eye can be used to stimulate wealth and maintain it.
Healing: Balances emotions, reduces headaches, aids the digestive organs, spleen, pancreas, and colon. Helps the reproductive system, relieves asthma attacks and enhances night vision.
Chakra: Sacral & Solar Plexus





30 inch copper necklace with lobster clasp closure.
Stones vary in size.
Choice of torquoise or citritine natural stone.
Chain Can be worn in various lengths and styles as shown.