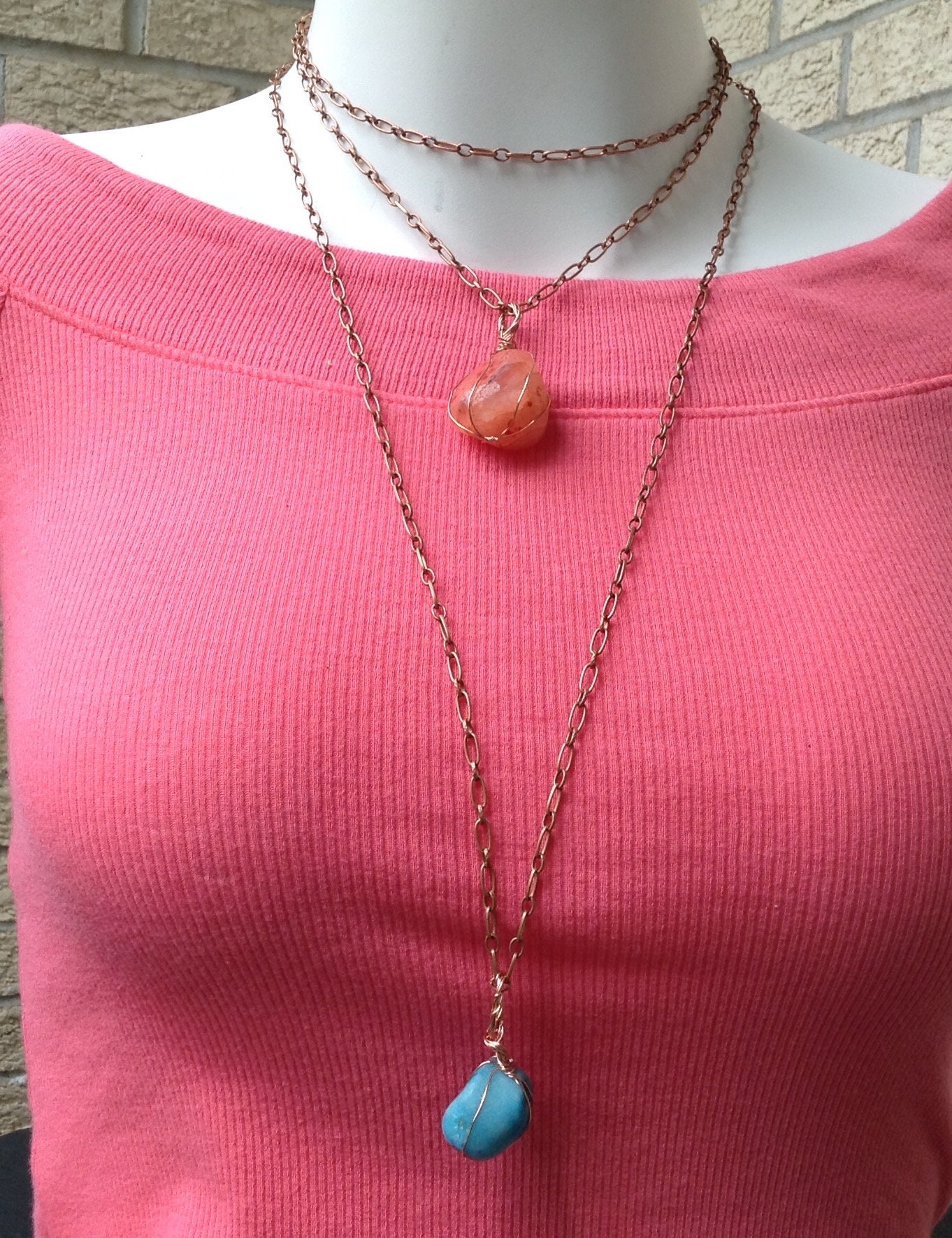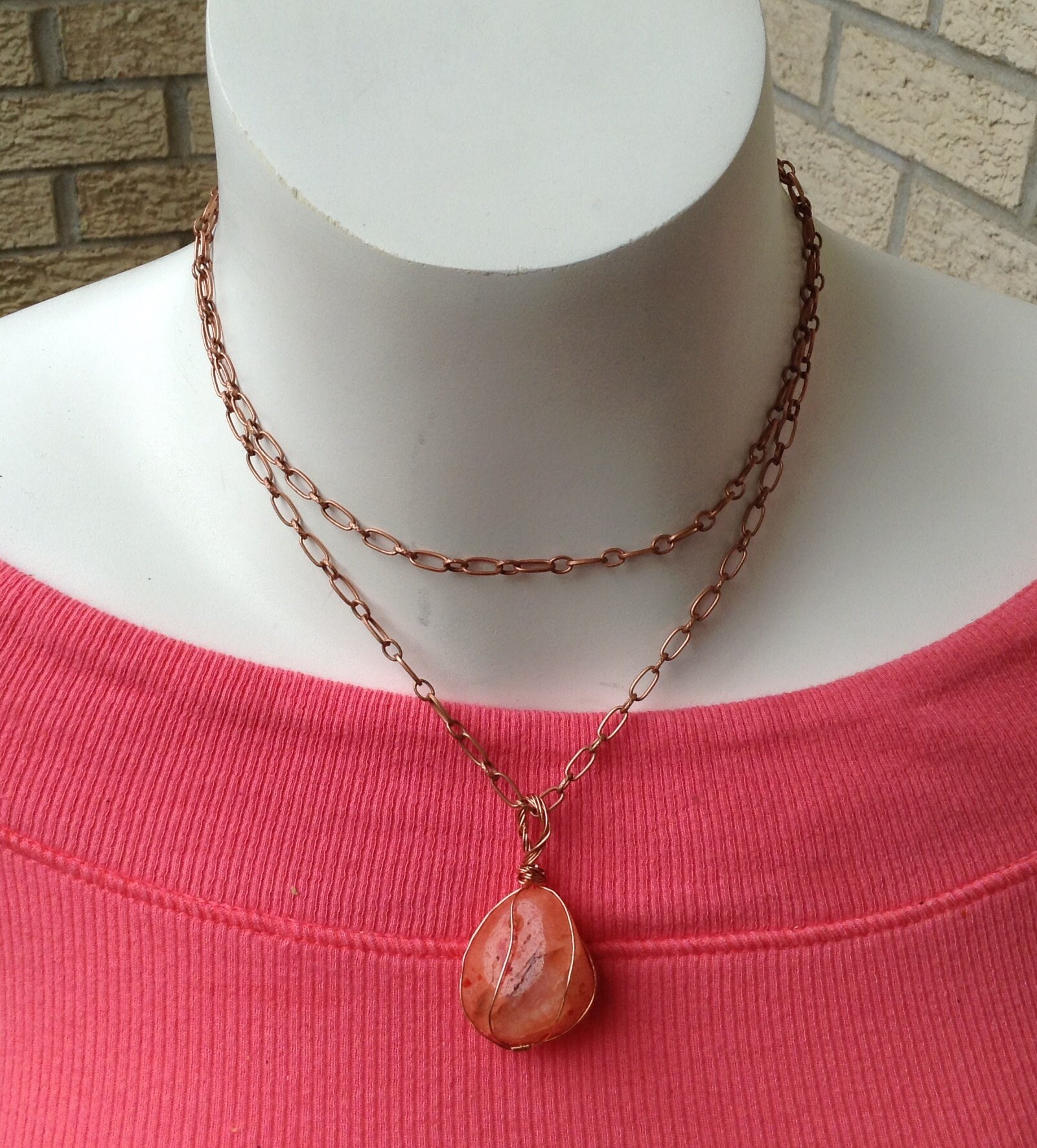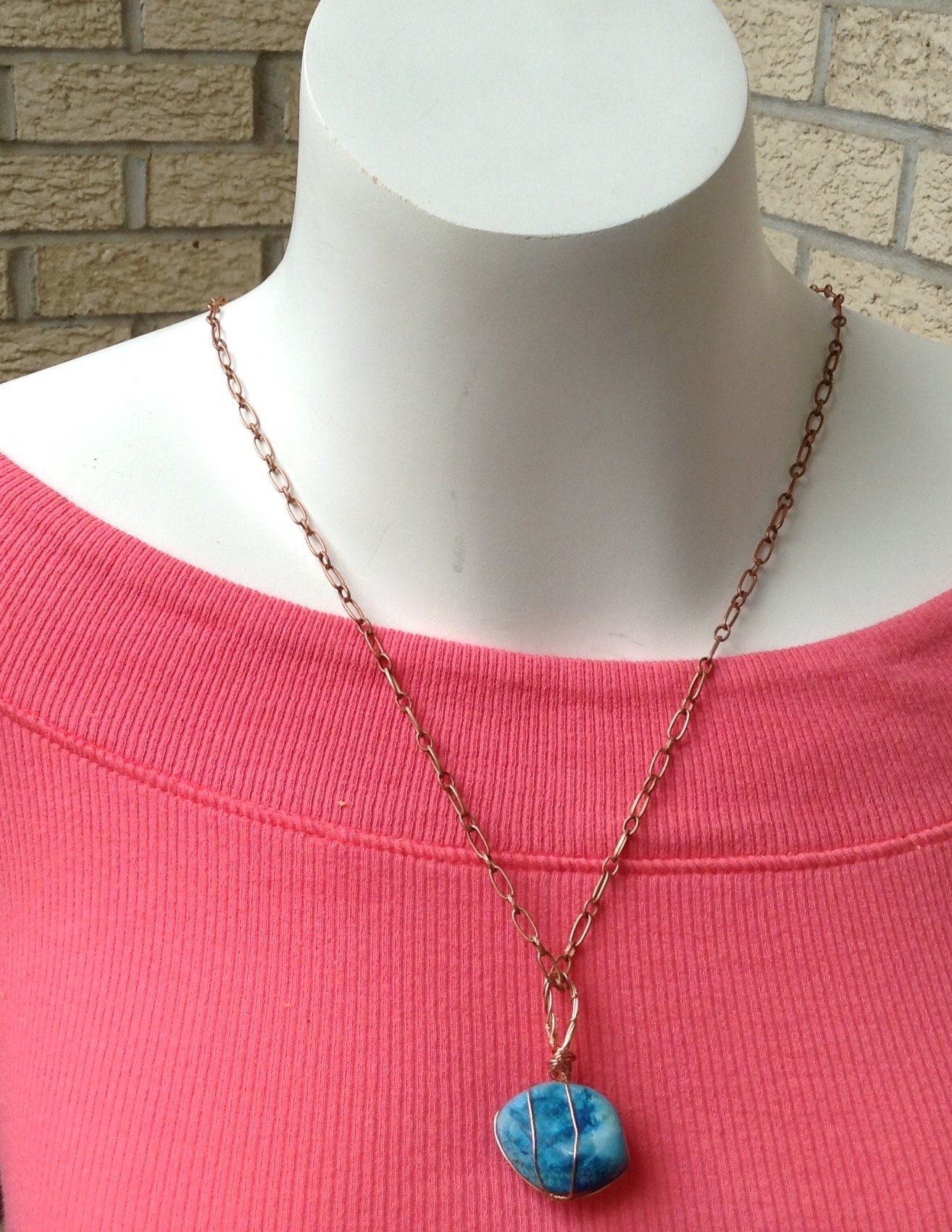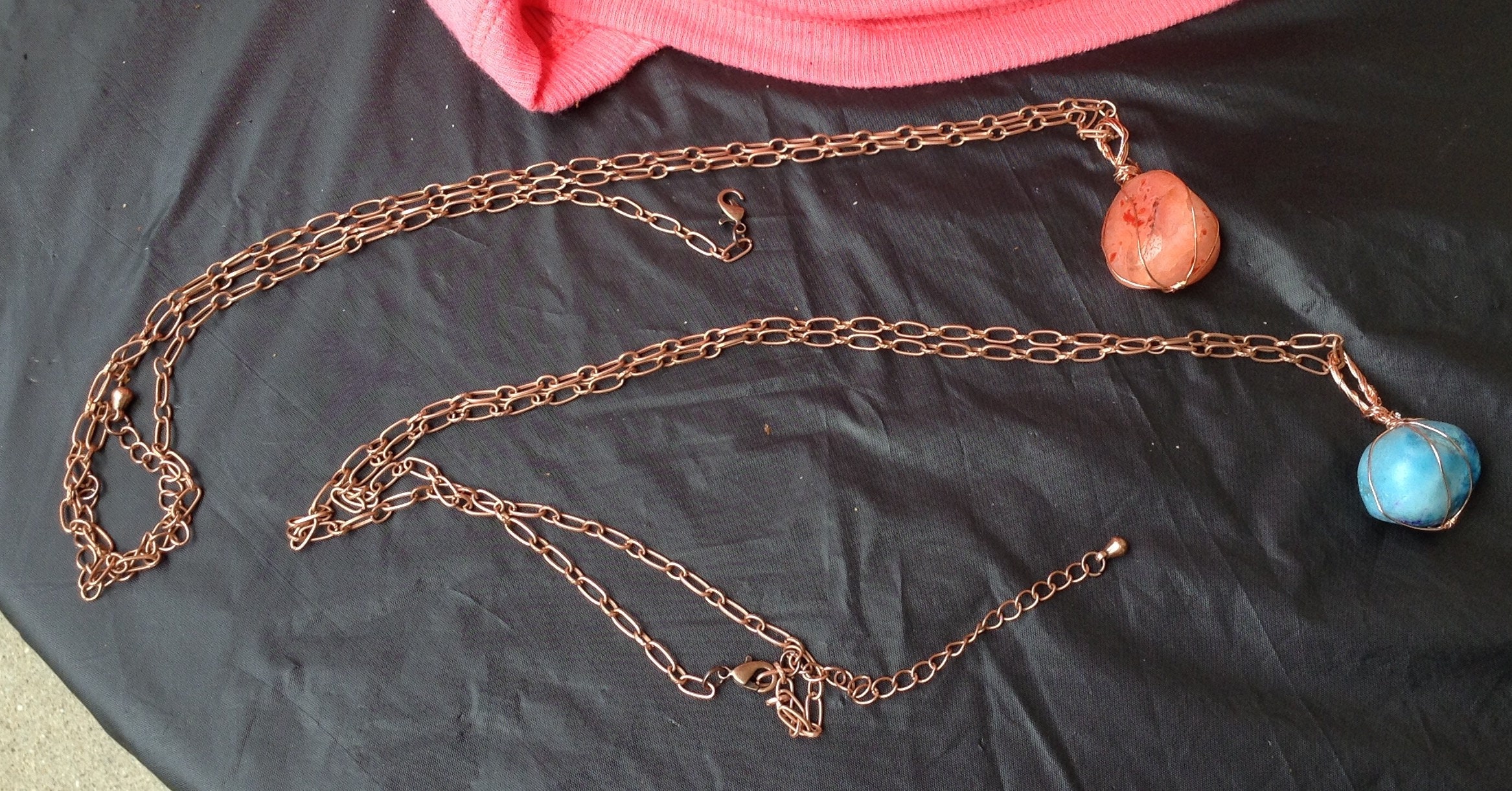 Citrine Crystal Healing Properties:
Citrine is a great manifester, helping to clear and activate the lower chakras, the powerful points in our energy system for manifestation and creation work. Citrine helps us to maintain direction and overcome obstacles. It can assist with setting proper emotional boundaries and clearly maintaining them. Citrine has a playful energy that can bring light and optimism.


Turquoise carries great wisdom of basic truth within it. It is one of the oldest stones known. This is a stone that a person must learn to attune to instead of the stone attuning to the person. It is important that the owner of a Turquoise give it the proper attention.

Healing properties of Turquoise
Neutralizes overacidity
Alleviates rheumatism, gout, stomach problems, viral infections
Increases growth, muscular strength
Alleviates pain, relaxes cramps
Contains anti-inflammatory and detoxifying effects
Application: should be worn on the solar plexus



30 inch copper necklace with lobster clasp closure.
Stones vary in size.
Choice of torquoise or citritine natural stone.
Chain Can be worn in various lengths and styles as shown.